CBOE's Rhoads On How Low VIX Can Go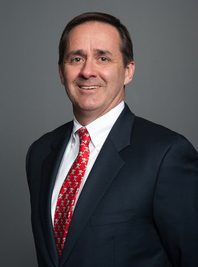 Russell Rhoads, CFA, is director of education for the CBOE Options Institute, which is part of CBOE Holdings, the parent company of ETF.com. He is the author of six market-related books and an adjunct instructor at Loyola University and the University of Illinois, Chicago.
ETF.com recently caught up with Rhoads to discuss the lack of volatility in the stock market and the record-low VIX, an index that measures implied volatility on S&P 500 options (also known as Wall Street's "fear gauge").
ETF.com: We've heard a lot about how low the CBOE Volatility Index (VIX) and volatility are, but could you put that in perspective? How rare is the period we're going through right now?
Russell Rhoads: We're as low as we've been for the whole history we've had VIX, but the other rarity is how low the actual market volatility has been. This is the least volatile the market has been since the '60s.
ETF.com: Why do you think the volatility is so low in the stock market?
Rhoads: It's really perplexing. Part of me thinks there's nowhere else for people to put money. You'd almost rather put money into a...
More